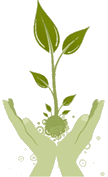 BRD is an independent not-for-profit NGO that has no political or religious affiliations. Our work depends on the generosity of international and local aid/charity organizations and private donations. Each donation (monetary or in-kind) helps to alleviate poverty and build the capacity of Afghans to become self-reliant.
Giving For Businesses
BRD is partnering with Buy1Give1Free to present a revolution that enables businesses and their customers to share the joy of giving to BRD instantly and effectively.

Imagine every time your customer buys a product or service, a portion of the sale goes towards supporting an Afghan
Giving For Individuals
If you would like to make a donation directly to BRD, please contact us at brd@brd.org.af