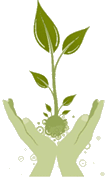 BRD is an independent not-for-profit NGO that has no political or religious affiliations. Our work depends on the generosity of international and local aid/charity organizations and private donations. Each donation (monetary or in-kind) helps to alleviate poverty and build the capacity of Afghans to become self-reliant.
Giving For Businesses
BRD is partnering with Buy1Give1Free to present a revolution that enables businesses and their customers to share the joy of giving to BRD instantly and effectively.

Imagine every time your customer buys a product or service, a portion of the sale goes towards supporting an Afghan
GIVE Obtain an education
An Afghan child is given an education and learns a trade. Sponsor a child's day at school and training at just USD $2.00.
GIVE Establish a kitchen garden
An Afghan woman is provided with seeds, fertilizers and the knowledge and training to establish a kitchen garden to feed her family. She will also be able to improve her standard of living by selling the excess in the market. Sponsor a day of her training and materials at just USD $2.20.
GIVE Promote a culture of peace in the community
Afghan children and adults learn about non-violent communication and understand the importance of cultivating peace in the family, in the schools and in their daily lives. Sponsor a day of training at just USD $28.00.
GIVE Learn a trade
An unemployed Afghan receives vocational training to learn an employable skill such as carpentry, weaving, embroidery, tin smith, welding etc. Sponsor a day of his training at just USD $6.00.
GIVE Provide Human Rights and Civic Education in Afghanistan
Help to strengthen and sustain the development of human rights by supporting the human rights education led by BRD Afghanistan and Afghan Civil Society Organisation (CSO).Your contribution will cover the cost of a 3-day education session for one Afghan at just USD $45.00.
GIVE Give Non-Violent Communication Training
Help to tackle the societal and family problems arising from the culture of violence in Afghanistan by sponsoring peace education through nonviolent communication for adults and children, including those with hearing disabilities. Your donation will cover the cost for a 3-day nonviolent communication workshop, including the required learning tools for an Afghan for just USD $45.00.
Giving For Individuals
If you would like to make a donation directly to BRD, please contact us at brd@brd.org.af